Facilitator of meditation, Tantra and yoga courses

I have a degree in psychology and education. Additionally, I am a certified therapist in Gestalt, Family Constellations, and NLP techniques. I have addtional training in various therapy techniques such as Body-Mind Unlocking, Energy Harmonization, Therapeutic Theater, and Osho's Active Meditations (Osho International Meditation Resort, Pune).

However, it was my encounter with Master Babaji Kalyan Jay Singh (Enlightened Master. Varanasi, March 3, 1946 - August 7, 2009) and his teachings in Meditation, Tantra and Yoga which gave final shape to my life's work.
How Was Aliam Born?
In 2005 I began to work as a support teacher for children with emotional disorders. Later on, in 2007, I started working as a child psychologist and part-time early and elementary school teacher at the French School in Barcelona.

Starting in 2008, I began giving talks about family relations at the Catalan Leisure Time Foundation (for the programs Learning Together and Life's Adventures, funded by the Catalan government) at schools and other venues. This led me to develop, in 2008, several workshops for parents and kids regarding emotional education.

Inspired by the teachings of my Master, in 2009 I started the Tantra Initiation Course, the Tantra for Women Workshop, and the Tantra for Couples workshop which I still teach to this day.

Later on, in 2012, I began the initiatic journeys in the south of France, the Pyrenees, and India.

In 2015, the school of Tantra Aliam opened its doors in the Barcelona neighborhood of Gràcia, and we started offering intermediate and advanced Tantra courses.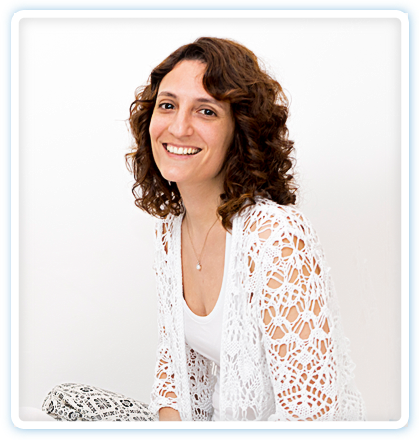 My personal story.
When I was 20, I began practicing meditation. Not because anyone had talked to me about it, but guided by a strong inner urge. Thanks to this, many of my questions were answered, and my body-mind found balance, well-being, and harmony. I lived through such transformation that I kept digging deeper and deeper. Along the way, I encountered great Masters from different traditions, from whom I received teachings and guidance for my practice.
When I was 25, I met my Master in India. I stayed with him until I absorbed the essence of Tantric transmission. It was like materializing something long-forgotten. Everything happened in absolute silence. After he left his body, and I had received the Ultimate Transmission, I began sharing the love and subtlety of his teachings.
With him I learned that change is not necessarily linked to suffering, and that joy and happiness can go hand in hand with both pain and well-being, sadness and bliss. I re-learned the art of celebrating life…
More about Sara